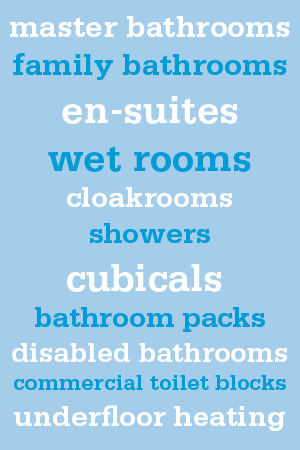 PSP Plumbing & Heating is a unique family run company specialising in luxury, small bathrooms and underfloor heating. With over 20 years experience we can under take a complete contract from design to install. We offer a variety of bathroom suites ranging from luxury to trade all of which are of the highest standard. We are fully aware of the disruption caused whilst work is being carried out on your bathroom and our primary concern; second only to the quality of workmanship, is to minimize the amount of disruption caused so you can get back normal as soon as possible. We even offer a sparkle clean at the end. Because we specialize in luxury bathrooms there is no doubt that the end product is of the very highest standard.
We offer a free no obligation service for design and estimate. Which can be arranged around your time table.
Why go to a plumbing company that's a jack of all trades? When you can have a dedicated City and Guilds (old school) company to install your bathroom.